Many Changes at Belmont this Year
Contributed By
Dave "Daily Double" Wildermuth
Posted on
6/2/15 9:19 PM
This years Belmont will decrease the attendance capacity for American Pharoah's attempt to capture the first Triple Crown in 37 years! Last years race was quite chaotic. There were many issues such as long lines at the bathrooms and betting windows. Many of the concession stands actually ran out of refreshments leaving fans unsatisfied. Once the race was over, it was hard for fans to leave the facility due to the over packed parking lots and lack of space on the commuter trains. This left a sour taste in many race-goers mouths. Some even vowed to never come back!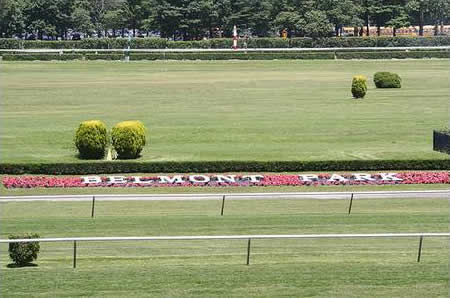 But there are big changes this year. First off, the attendance cap will drop 12,000 from 102,000 race horse fans to 90,000. Second, there will be more concession stands and staff on hand fulfilling the fans desires. NYRA is adding 2 food truck villages with 15 trucks at each location. (30 trucks total for those who failed 1st grade math)... There will also be an increase in concession stands by 30% as well as an increase in supervisors & wait staff by 60%. Third, the New York Racing Association, NYRA, hired a former FBI official, George Venizelos, to head security. Forth, the Long Island Rail Road is pumping a cool $4,000,000 to upgrade the Belmont Park Station. Specifically, there will be a new longer modified platform which will allow two extra train cars bringing the total amount to ten car trains to stop at once. There will also be a new routing system allowing quicker exit and entry. Fifth, the parking lots are reconfigured to prevent the insane amount of chaos which transpired last year. The lots will be recomposed adapting to the car commuters. Sixth, there will be more temporary bathrooms added for obvious reasons. Finally, Belmont Park hired the famous 90's alternative rock band, "Goo Goo Dolls," to perform after the race to control the exiting traffic flow. There is a good chance they will take you back to 1998 with their blockbuster hit on the "City of Angels," soundtrack titled "Iris." (Step back 17 years in time and watch the video below)

Official Video for Goo Goo Dolls - "Iris"
The attendance record was set in 2004, with a whooping 120,139 people in attendance wondering if Smarty Jones was going to make Triple Crown history. Tickets are expected to be sold out shortly. With the field down to only 8 horses after Carpe Diem & The Truth or Else dropped out today, American Pharoah has a 12.5% chance of winning the first Triple Crown in 37 years! Five days and counting.. Are you ready?
comments powered by Disqus