What are the Requirements Naming a Thoroughbred Horse?
Contributed By
Dave "Daily Double" Wildermuth
Posted on
5/27/15 9:49 AM
Horse Racing is a colorful sport. One aspect I have always enjoyed are the unique and tongue and cheek names. No other sport will there be a name like "Pants on Fire," "Miss Sea Cup," "Isitingood," or "Beer Me." While you may hear some of this jargon in your local bar, its highly unlikely they will be used in any other sports capacity. These types of names gives Thoroughbred racing its own creative identity which no sport has come close to thus far. (You can make a small case for the now defunct XFL with names like "HeHateMe".) But have you ever wondered, "What are the requirements of a Thoroughbreds Name?" Is there any name which is off limits? Todays blog will go into further detail about protocol of naming Thoroughbred horses.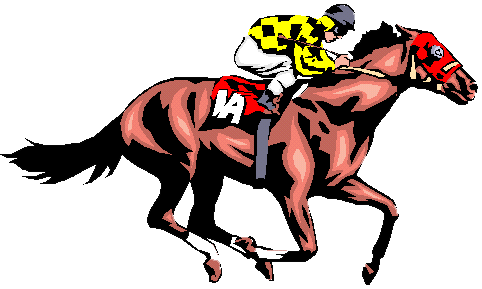 First off, there are strict requirements for the Thoroughbred to be even considered for a name. A Thoroughbred must be registered with a Jockey Club with a 365 day time frame from when the actual birth took place. And I state, "actual birthday," because all thoroughbreds are officially given a birthday on January 1st to track age groups easily for the specific race conditions. Furthermore, both parents must be registered, DNA, & blood typed tested and assure that the Thoroughbred was born by natural means. You have 2 years and 1 month, Feb, to select a name for the Thoroughbred. The owner of the horse selects 6 names from 1st preference to last with the ultimate decision being made by the jockey club.
So now that we have a background of what is required for a Thoroughbred to obtain an actual name, lets take a look at the top 5 of the don't do lists...
No name can end with anything relating to a horse. (For example, you can't use words like "mare," or "stud" to end a name)

No name shall have any business or commercial reference. (This simply means the horse cannot be named something like Coca­Cola, Lays, or Budweiser)

The horse shall not be named after an actual person UNLESS there is written consent filed with the Jockey Club

No name can consist of a numerical denomination. (You can't use 4th, 5th or fifth)

The horses name shall not exceed 18 characters.
There's also language which prohibits initials, race track names, and even vulgar & suggestive names. (Though you can certainly bend the rules like the offspring of Sea of Secrets and her mother Miss Thirtyfour D, who is naturally named Miss Sea Cup). Creativity with spelling will go a long way in the world of the horse racing name game!
These are the major rules of naming a Thoroughbred. There is an enormous list of rules which you can read about http://www.registry.jockeyclub.com/registry.cfm?Page=tjcRuleBook#six if you so desire. The bottom line is there are a lot of requirements which you need to follow and it really comes down to whether or not the Jockey Club likes your name. In North America, Once a name is finally selected, a name identification tattoo is completed under the horses upper lip. And there you have it! A horse name is established! So next time you are getting back, sipping on a cold one, and watching the race, you can appreciate the thorough process of actually naming the horses you are watching!
comments powered by Disqus