How to Dress for a Triple Crown Race like Belmont Stakes?
Contributed By
Dave "Daily Double" Wildermuth
Posted on
6/1/15 8:15 AM
Are you thinking about attending the 147th running of Belmont Stakes? Spectators travel from all over the world to see this spectacular once a year event. With American Pharoah on the brink of winning the 1st Triple Crown in 37 years, its expected to be an electric environment. But how should you dress? Here is a brief description about the dress code at Belmont.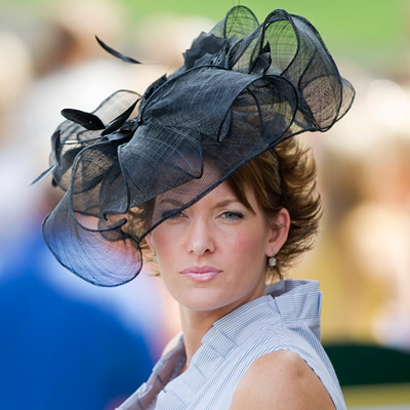 At Belmont Park, there is a spectator dress code. In certain areas of the park, spectators are not allowed to wear shorts or short sleeve shirts. Belmont also requires that in most areas, men wear a collard shirt. While its not a requirement, many women like to wear a fancy and colorful sun hat to the event. This is not only for a fashion statement, but to keep the hot Summer sun at bay while providing protection from the intense heat. An Elegant dress code has been the long standing tradition at Belmont Park. Anyone age 12 or over must abide by this code. Here is a breakdown of what is allowed in each section at Belmont Park:
Paddock & Winner's Circle
No shorts or abbreviated wear permitted.
Gentlemen – collared shirts required.
Box Seats
Gentlemen: Suits or sports jackets required.
Ladies: Dresses, skirts or slack outfits. Absolutely no shorts or jeans.
Ties required on Belmont Stakes Day.
Grandstand
Shirts and shoes required.
Clubhouse (General)
Proper attire at management's discretion.
No short shorts, cut-offs or abbreviated wear permitted.
Gentlemen – No tank tops.
Belmont Room (Trustees' Room)
Gentlemen: Suits or sports jacket & tie required.
Ladies: Dress, slacks or pant suits. No jeans or shorts permitted.
Garden Terrace
Neat Casual Attire
Gentlemen: Collared shirts required.
Suits or sports jacket optional.
No short or abbreviated wear permitted.
With Belmont less than a week away, Its time to get your best wardrobe ready and watch the possibility of the final leg of the Triple Crown being captured by American Pharoah! There are still $15 Grand Stand tickets available for purchase and an unforgettable experience waiting for you! Next stop, Belmont Park! One week away... Are you ready?
Belmont Park
2150 Hempstead Turnpike
Elmont NY 11003
comments powered by Disqus