Top 5 Best Dressed, Artistic, & Beautiful Women at Horse Races
Contributed By
Dave "Daily Double" Wildermuth
Posted on
6/25/15 8:23 AM
Fashion and horse racing goes hand in hand. There is no other sports fan that you can pick out of the bunch like the women at horse races. In the USA, we have so many different mediums were women are portrayed which range from swimsuits, lingerie, and even without any clothes at all. Personally, I believe these forms of expression are played out and we need to start portraying women for their beauty, class, creativity, and artistic style. Horse racing creates an excellent platform for women to express themselves proving to everyone you can be confident and stylish by sporting a unique image without the need to bare all! Here is my top 5 list of the Best Dressed, Artistic, & Beautiful Women at horse races.
#5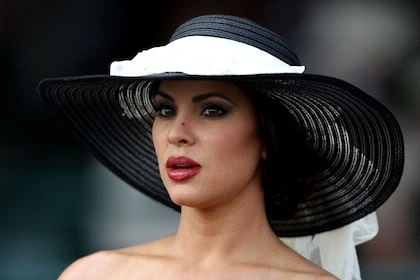 A stunning woman sporting a black sun hat with soft white fabric around the perimeter looks dazzling.
#4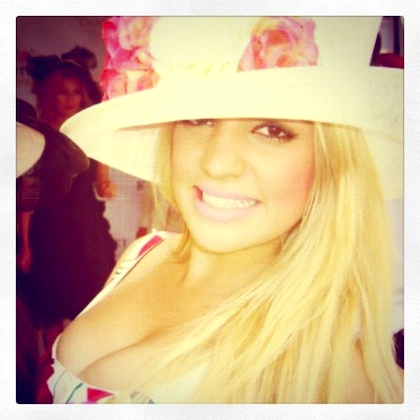 This happy blonde rocks a white hat with a colorful flower captivating her instagram audience among many others.
#3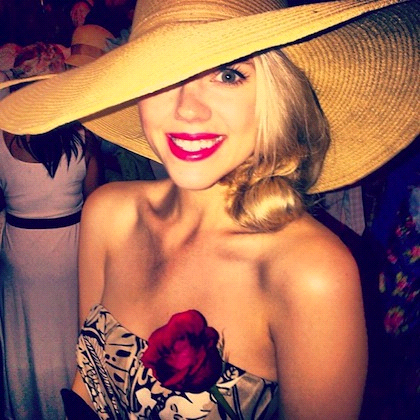 This wide brimmed beige sun hat covering one eye along with the strapless print dress gives a unique feel to this beautiful woman's one of a kind style. The red rose certainly matches well with her red lip stick.
#2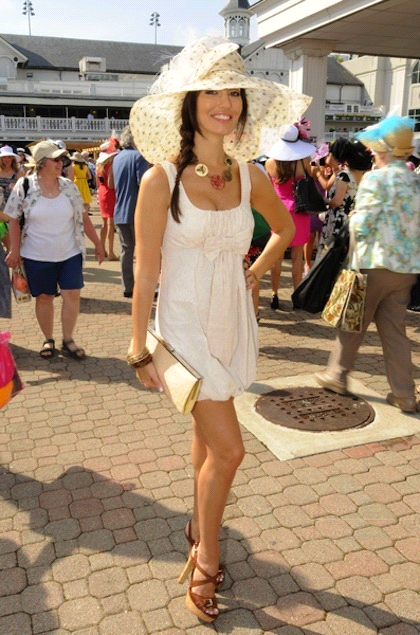 This brunette looks relaxed, cool, and comfortable in her form fitting white dress and matching see-through sun hat. Confidence and class all rolled up in one delightful horse racing fan!
#1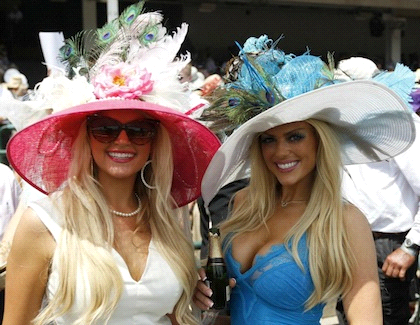 Talk about class, color, style, art, and beauty coming together with these two elegant beauties. Both of their sun hats are full of flowers and the bright colors really bring out the full spectrum of Spring Time Horse Racing Excitement at the track!
Horse racing is one of the few sports left where there is a dress code. If you would like to learn more about the requirements of clothing, you can check out my past blog written here: How to Dress for a Triple Crown Race Like Belmont. Thanks for reading!
comments powered by Disqus